Group Buy - Free Stuff & Huge Markdowns!

A few manufactures came forward and asked us to do a deal with them, we said YES! Checkout our HUGE Discounts & FREE PRODUCTS on the following select items. Group Buy items will be posted on the First of each month and End on the last day of each month. No need to sign up or get a group of people together to get special pricing and or FREE PRODUCTS. We offer our lowest possible pricing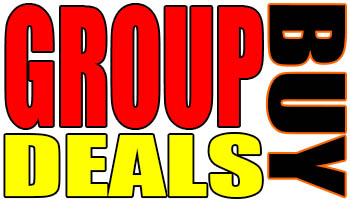 to EVERYONE and pass any Manufacture discounts or Free Products on to you!
SPECIAL PRICING
10%-50% OFF!
10% Off All Waterbox Frag Tanks
20% Off All Cobalt Foods & Media
What?
Free Shipping on All Orders in the contiguous US.
1-10x reward points (1-10% back) on every product.
Special low cost pricing on a very select set of items.
No account to upgrade or things to sign up for and the Group Buy LASTS THE ENTIRE MONTH, not just a few days!
The more orders we get during one month, them more we will discount the products the next. Everyone wins when we shop together :)
 ​