Apple Pay is simple to use and works with the devices you use every day. Easily pay with your debit cards and credit cards with just a touch. And because your card details are never shared by Apple when you use Apple Pay, making payments with your iPhone, Apple Watch, iPad, and Mac is the safer, more private way to pay.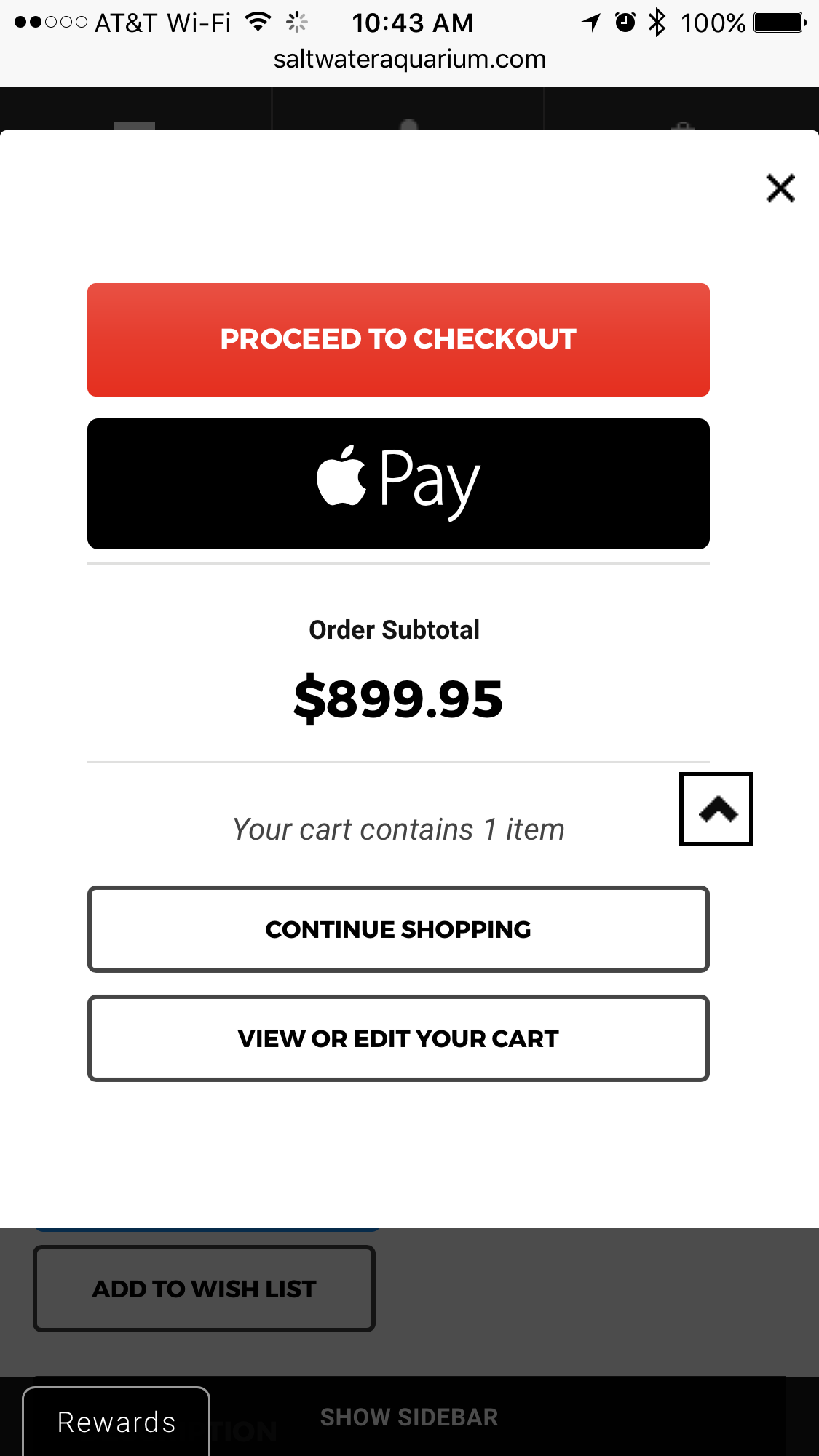 The safer way to pay.
When you make a purchase, Apple Pay uses a device-specific number and unique transaction code. So your card number is never stored on your device or our servers, and when you pay, your card numbers are never shared by Apple with merchants.
Keep your purchases private.
Apple Pay doesn't keep transaction information that can be tied back to you. Your most recent purchases are kept in Wallet for your convenience, but that's as far as it goes.
As our customers know we are always pushing the boundaries of what's possible in the aquarium industry. With Apple Pay we have done it again! You can show skip the checkout process and no credit card info is ever shared with us! An amazing way to securely buy your aquarium supplies online!

Shop on SaltwaterAquarium.com with Apple Pay:
Use an iPhone, Apple Watch, iPad, or Mac with Apple Pay Enabled to Shop. It's secure because credit card info is NOT shared with us.
Add an Item or 3 to your Cart
Click Black Apple Pay Button
Verify the Billing/Shipping info popup and use your thumb print to submit your order.
Boom you receive an email receipt, shipping tracking and your order magically shows up at your door only a few days later.
Shop with SaltwaterAquarium.com and skip the checkout process. Apple Pay is a very Secure way to shop online as no Credit Card info is transferred to us.
Save
Save
Save