Sorry, We do not offer Coupon Codes.
Below are Three Single Use Gift Cards for Whomever Finds Them First! Good Luck, we love hiding little nuggets like his around the website.
$10 Off $100 - GCSFG5C8J4
$20 Off $200 - GCB39S6Z6W
$50 Off $500 - GCXLBG3ZX6
Please check out our ON SALE NOW Page - https://www.saltwateraquarium.com/whats-new/sales-deals/
Free Shipping on All Orders - No Minimum Purchase or Coupon Code Needed!
Unlike our competition, we don't try to nickel and dime you with arcane shipping policies. We offer completely free shipping on all orders except live & frozen food. NO COUPON CODE NEEDED Our current delivery time frames are also the fastest around. From the time you order we are averaging 2.3 days to delivery for free shipping!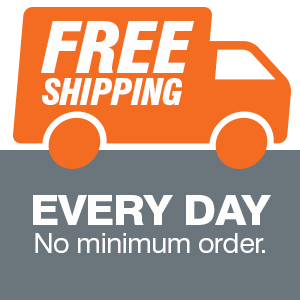 Free Samples & Merchandise
We offer a ton of FREE SAMPLES & Merch at certain buying levels. The more you purchase, the cooler the Free Stuff.

Clearance Open Box
We offer a ton of sales & deal pricing on the clearance section of our website. These are often products customers purchased and returned without using. They have broken the seals and or damaged the outer packaging. These products often include MAP protected brands.
Coupon Codes Exclude All MAP Branded Products. 1 use per customer. Must be logged into an account to use. This coupon cannot be applied to other coupons or discounts. Valid for a limited time only.