Sidebar
What's the Deal Apex EL ($499) vs Apex WIFI ($799)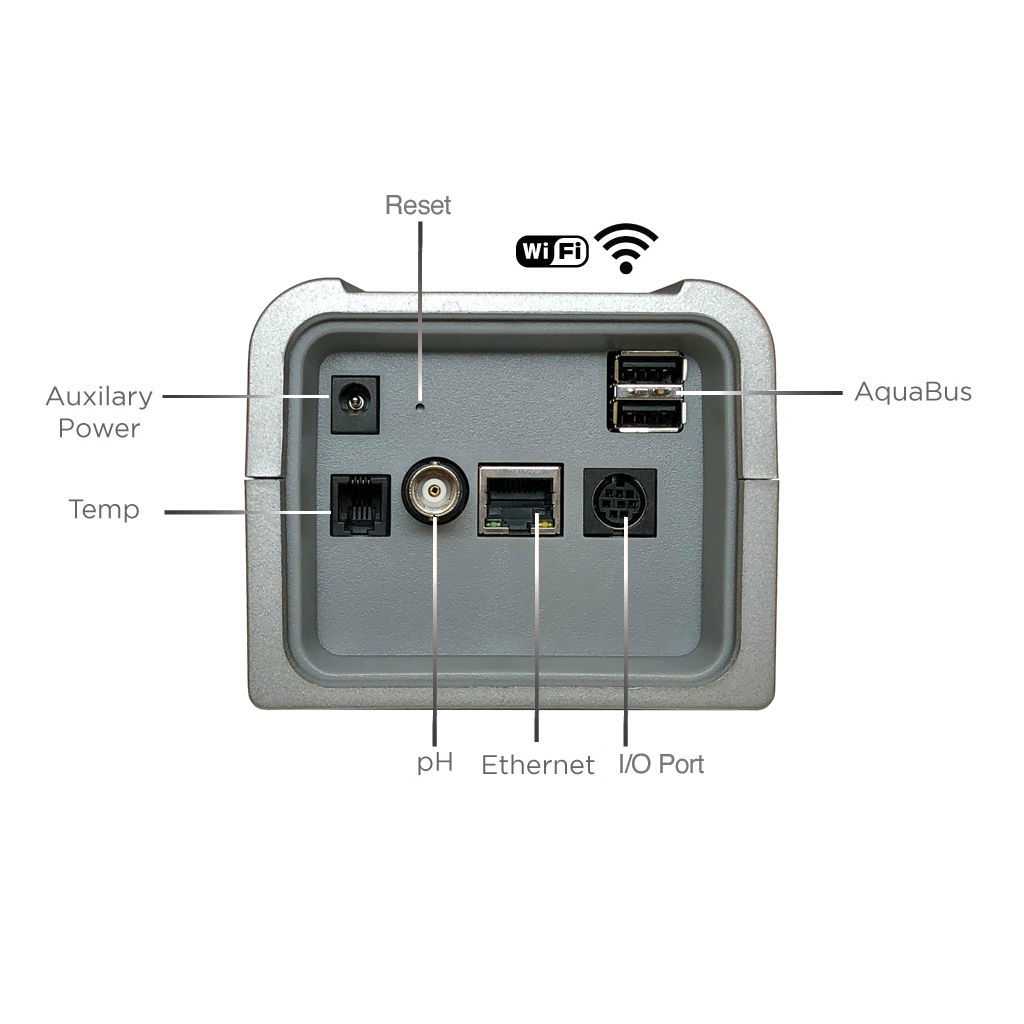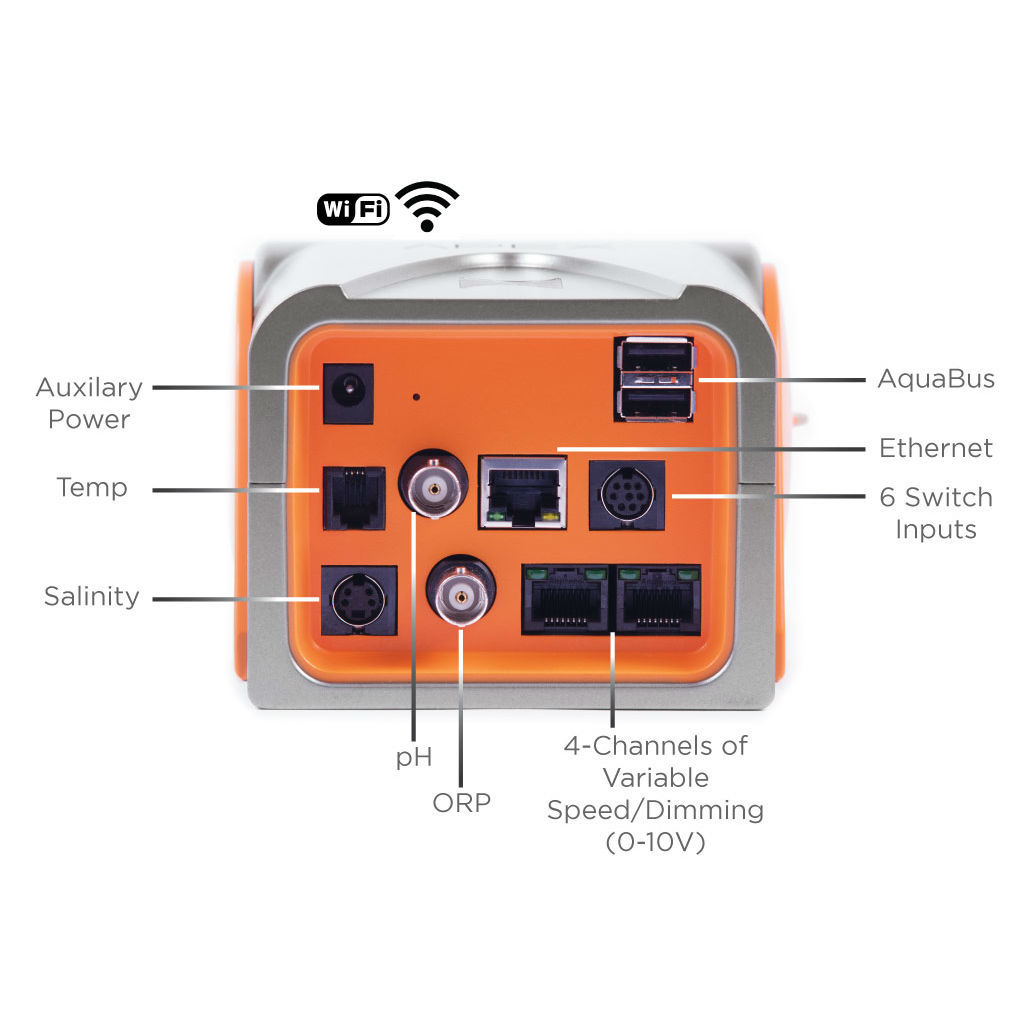 New from Neptune Systems. The Apex EL. EL (Entry Level). A lower cost option to the Apex WFI often referred to as gold. This system will give you access to the Apex world for under $500 bucks. You get everything you need to get started with all the great expandablility options Neptune Systems has to offer.
The Apex EL is missing 3 things vs it's big brother the Apex WIFI Gold ($799)
The Apex EL does not have the ability to measure salinity native. It's missing the salinity port & probe. These can be added at a later time by purchasing a PM2 Module & Salinity/Conductivity Probe.
The Apex EL is missing the 0-10v port which allows the apex to control external devices like Kessil LED's, Vario Pumps, etc. This can be added later by using a VDM Module.
The Apex El is also missing the ORP port & ORP Probe. These can be added later by using a PM1 Module & Probe.
So there you have it. The apex EL is exactly the same as it's big brother except for the 3 things missing above, all which can be added at anytime by purchasing a module and/or probe.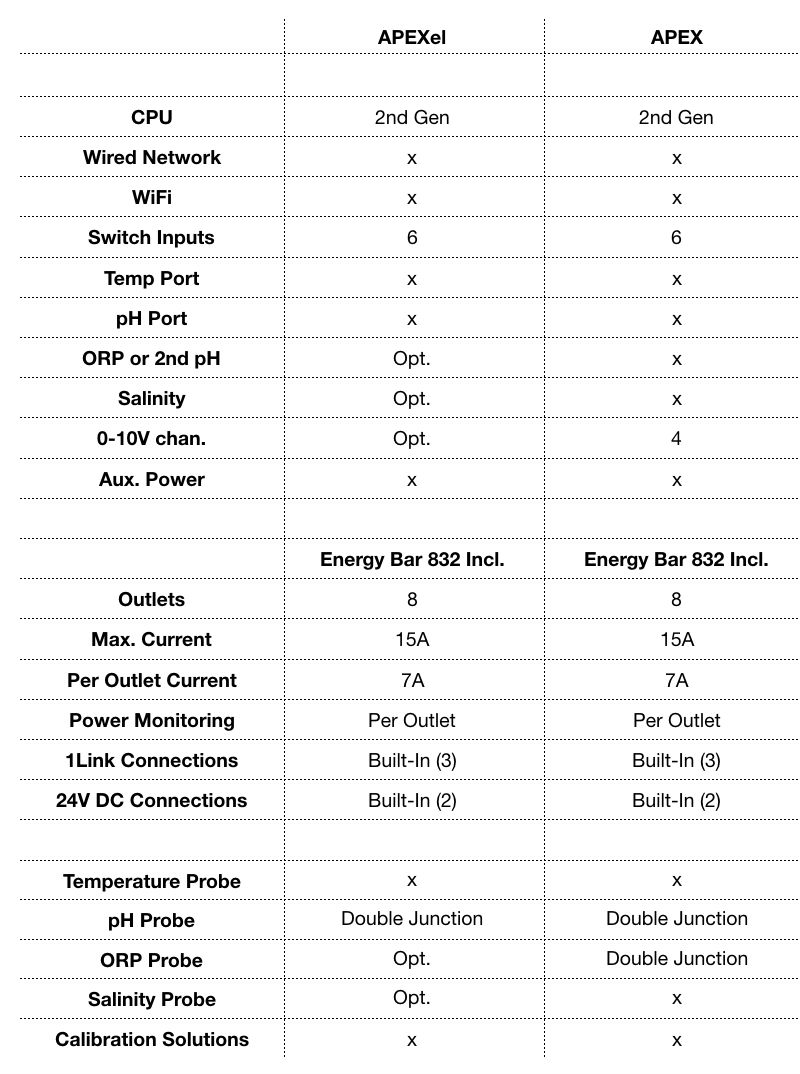 Thanks!